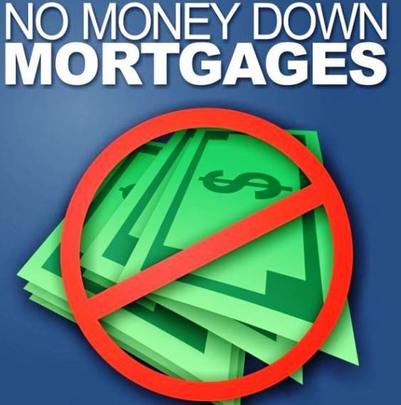 Did you know that you can buy a house in 2019 with ABSOLUTELY NO MONEY DOWN?? You can! With a credit score of 640 or better, there are actually several no money down options available for you. Let's take a closer look.
1. THDA (Tennessee Housing Development Agency) offers a program called Great Choice Plus that allows buyers to purchase a home with no down payment. They do require a 640 credit score and you must be a first time homebuyer, meaning you haven't owned your own house in the past three years. You can visit their website to get more details.
2. USDA Rural Development Loans. These federally funded mortgages offer financing to buyers with no down payment as well. Buyers must meet income requirements and the property must be located in a Rural Development eligible area. Some counties, such as Grainger and Jefferson, are entirely eligible. Others, such as Hamblen, have specified areas that are considered USDA eligible. Their website has an interactive map that will allow you to check the address to see if it is in an eligible area, as well as to familiarize yourself with the other guidelines.
3. VA If you are an active member of the military or a veteran, you may qualify for a VA loan. These no money down mortgages are exclusive to past and present military members. Credit and income qualifications to apply. You can apply directly with the VA office or through your local mortgage lender.
4. FHA (Federal Housing Authority) This can be a no money down option for you if you have a relative to gift the down payment to you. Or you can pair it with the THDA loan to avoid paying a down payment. Contact your local mortgage lender to learn more. Credit score and income requirements will apply.
4 fabulous options available to help you purchase a new home in 2019 with absolutely no money down! If you don't have a mortgage lender you are working with, I would highly recommend Kim Swann with Mortgage Investors Group in Morristown. Her direct line is 423 748 3415. Kim will guide you through the pre-qualification process and help you find the option that makes the most sense for YOU.
Still have questions about the home buying process? Download my Ultimate Buyer's Handbook which walks you through the process start to finish. No cost and no obligation!